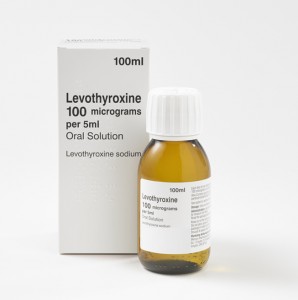 Levothyroxine is a hormone replacement used for the treatment of hypothyroidism (cretinism) and in the treatment or prevention of goiter (enlarged thyroid gland). EMP's innovative liquid application has the benefit of homogeneity as well as exceptional dose accuracy, superior to any other currently marketed Levothyroxine product.
Levothyroxine is mostly characterized as NTI drug, therefore precise and homogenous dosing is critical in order to secure the proper titration of patients, avoid dose overlapping and dose variability, leading eventually to better therapeutic maintenance, efficacy and safety.
The oral solution offers superior characteristics, which makes it a preferred product for defined patient groups such as elderly, pediatric, and women during menopause. The Content Uniformity is excellent and the solution is free of alcohol, sugar, colors and taste masking.